Serbia Visit Visa from Pakistan
Serbia Visit Visa from Pakistan
Are you a Pakistani traveler with a passion for discovering new destinations, experiencing diverse cultures, and creating unforgettable memories? If so, Serbia should be at the top of your travel bucket list.
Serbia, a hidden gem in the heart of the Balkans, offers a unique blend of history, culture, and natural beauty. At Sohail Waqas Travels Pvt Ltd., we are here to help you embark on your journey of a lifetime to Serbia, making the visa application process simple and efficient.
Why Serbia?
Serbia, located in Southeast Europe, is a landlocked country known for its rich history, warm hospitality, and stunning landscapes. From vibrant cities like Belgrade and Novi Sad to the serene beauty of the Danube River and the picturesque landscapes of the countryside, Serbia has something to offer every type of traveler.
Historical Heritage: Explore ancient fortresses, Ottoman architecture, and UNESCO World Heritage Sites such as Studenica Monastery. Serbia's history is a fascinating journey through time.
Cultural Delights: Immerse yourself in Serbian traditions, folklore, and cuisine. Don't miss the opportunity to savor local dishes like Ćevapi and Rakija.
Natural Wonders: Discover the natural beauty of Serbia, from the stunning Iron Gates Gorge to the pristine Tara National Park. Outdoor enthusiasts will find plenty of hiking, biking, and adventure opportunities.
Warm Hospitality: Serbians are known for their warm and welcoming nature. You'll experience true Serbian hospitality throughout your journey.
Obtaining a Serbia Visit Visa from Pakistan
Securing a visa is an essential step in planning your visit to Serbia, and that's where Sohail Waqas Travels Pvt Ltd. comes in. We understand the intricacies of the visa application process and are committed to simplifying it for you. Here's how we can assist you:
Expert Guidance: Our team of visa experts has a deep understanding of the Serbia visit visa requirements for Pakistani citizens. We will provide you with accurate, up-to-date information to ensure a smooth application process.
Documentation Assistance: Gathering the required documents can be a daunting task. We will guide you through the documentation process, helping you compile all necessary papers and information.
Online Application Support: Our user-friendly online platform allows you to submit your visa application with ease. If you encounter any difficulties, our team is just a phone call or email away.
Personalized Service: At Sohail Waqas Travels Pvt Ltd., we believe in providing personalized service. Whether you have questions, concerns, or need assistance at any stage of the application process, our team is here to help.
Competitive Prices: We offer some of the best visa processing prices in the industry, ensuring you get value for your money.
How to Reach Us
Getting started on your Serbia visit visa application is as easy as reaching out to us. You can contact us through various channels:
Phone Call: Call our dedicated support team to discuss your travel plans and visa application requirements. We're available to answer your queries and provide guidance.
WhatsApp: If you prefer messaging, you can reach us via WhatsApp for a quick response. Our WhatsApp number is +923084000080.
Email: For a more detailed discussion or if you have extensive queries, send us an email at info@sohailwaqas.com. Our team will respond promptly with the information you need.
Why Choose Sohail Waqas Travels Pvt Ltd.?
With years of experience and a commitment to excellent customer service, we have successfully assisted countless travelers in obtaining their Serbia visit visas. We take pride in our efficiency, transparency, and competitive pricing. Let us be your trusted partner in making your dream trip to Serbia a reality.
Embark on an adventure like no other, exploring the enchanting landscapes, rich history, and warm culture of Serbia. Contact Sohail Waqas Travels Pvt Ltd. today to begin your journey to this Balkan paradise. We're here to turn your travel dreams into unforgettable memories.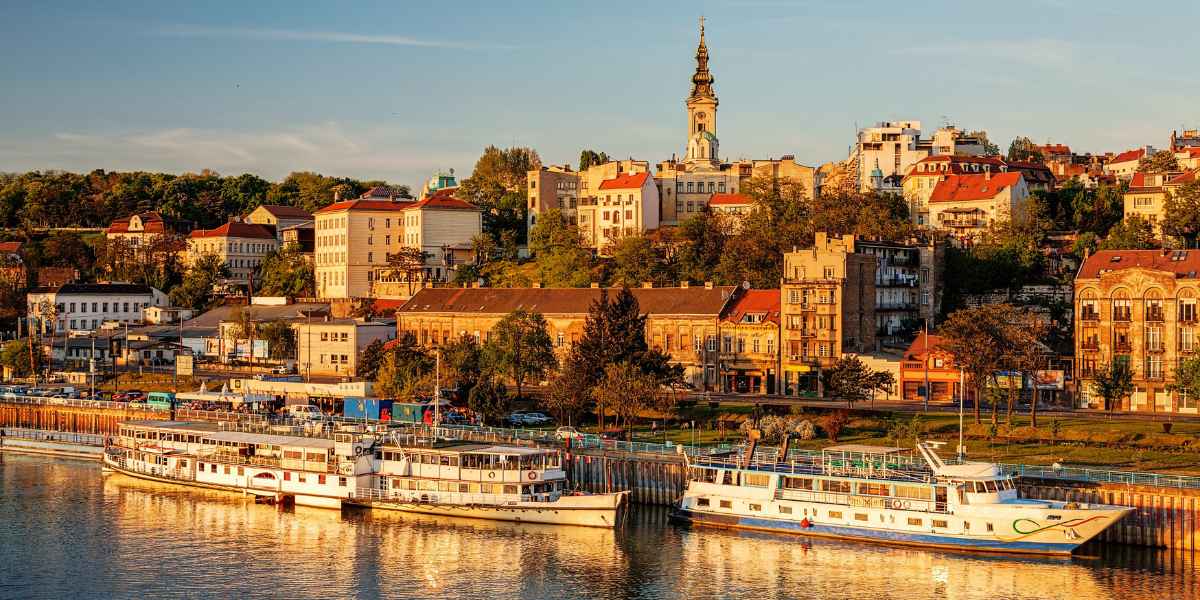 Do not hesitage to give us a call. We are an expert team and we are happy to talk to you.