Oman Visit Visa Prices in Pakistan
Oman Visit Visa Prices in Pakistan
Are you yearning for a memorable escape to Oman, the jewel of the Arabian Peninsula? Oman's rich cultural heritage, stunning landscapes, and warm hospitality await you. If you're a Pakistani traveler looking to explore this enchanting destination, you'll need to secure an Oman visit visa.

Sohail Waqas Travels Pvt Ltd., your trusted travel partner, is here to provide you with the best options and competitive prices for Oman visit visas. In this article, we will guide you through the process of obtaining an Oman visit visa from Pakistan, along with details about our services.
Understanding the Oman Visit Visa:
An Oman visit visa is a travel document that allows Pakistani citizens to enter Oman for tourism, business, or family visits. This visa is typically issued for a short stay and is ideal for individuals planning to explore Oman's unique attractions or visit family and friends.
Oman Visit Visa Price in Pakistan:
The cost of an Oman visit visa for Pakistani citizens can vary depending on several factors, including the type of visa, duration, and processing fees. Sohail Waqas Travels Pvt Ltd. offers competitive prices and various visa options to suit your specific needs. To get an accurate quote and discover the most suitable visa for your trip, you can visit our website or contact us directly.
Why Choose Sohail Waqas Travels Pvt Ltd.:
Expertise: With years of experience in the travel industry, Sohail Waqas Travels Pvt Ltd. has a deep understanding of the visa application process, ensuring a smooth and hassle-free experience for our clients.
Competitive Prices: We are committed to offering affordable visa solutions, making your journey to Oman accessible and budget-friendly.
Convenience: We understand that the visa application process can be daunting. Therefore, we provide comprehensive support and guidance, handling all necessary paperwork and logistics on your behalf.
Personalized Service: At Sohail Waqas Travels Pvt Ltd., we treat each client as an individual, tailoring our services to your unique travel requirements.
How to Apply for an Oman Visit Visa:
Applying for an Oman visit visa is a straightforward process with the assistance of Sohail Waqas Travels Pvt Ltd. Follow these steps to begin your journey:
Contact Us: Reach out to us through our website, phone call, or WhatsApp to discuss your travel plans and visa requirements.
Documentation: Prepare the necessary documents, which may include a valid passport, recent photographs, and an invitation letter, depending on the type of visa.
Visa Type: Choose the most appropriate visa type based on your purpose of travel, whether it's for tourism, business, or family visits.
Visa Processing: We will handle all aspects of visa processing, ensuring that your application is complete and accurate.
Approval: Once your visa is approved, we will inform you promptly and provide the visa, ready for your trip.
As you plan your journey to Oman, remember that Sohail Waqas Travels Pvt Ltd. is your trusted partner for Oman visit visas. With competitive prices, expert guidance, and personalized service, we make the visa application process hassle-free, so you can focus on your exciting adventure in Oman.
Don't hesitate to contact us via phone, WhatsApp, or email for a confidential conversation about your Oman visit visa needs. We are here to ensure your dream trip becomes a reality. Oman's wonders await, and Sohail Waqas Travels Pvt Ltd. is here to make your journey memorable and stress-free.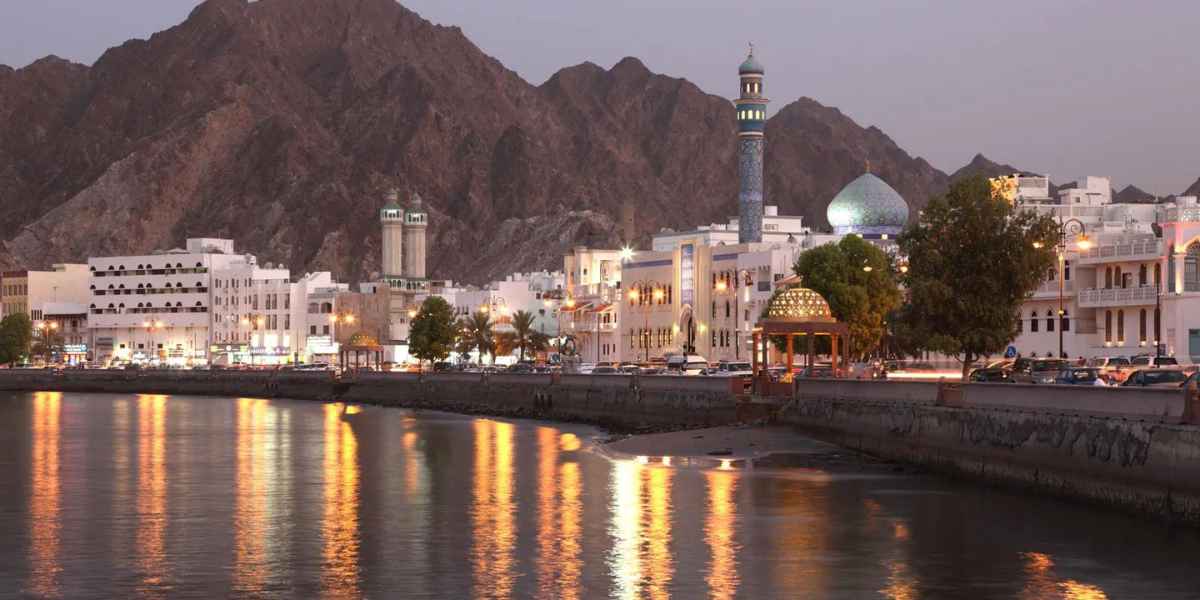 Do not hesitage to give us a call. We are an expert team and we are happy to talk to you.