Muscat Visit Visa Price in Pakistan
Muscat Visit Visa Price in Pakistan
Are you dreaming of exploring the enchanting landscapes, vibrant culture, and rich history of Muscat, Oman? Sohail Waqas Travels Pvt Ltd. is your trusted partner to make your dream a reality.

With our extensive experience and expertise in providing seamless travel solutions, we are here to guide you through the process of obtaining a Muscat visit visa from Pakistan. Discover our competitive prices, convenient options, and excellent customer service to ensure your journey is both memorable and hassle-free.
Understanding the Muscat Visit Visa Process
Sohail Waqas Travels Pvt Ltd. is your one-stop destination for all your Muscat visit visa needs. We simplify the process for you, making it stress-free and efficient. Our dedicated team of professionals is well-versed in the intricacies of visa application procedures.

We ensure you have all the necessary documents and guide you through the submission process. Whether you're planning a family vacation, a business trip, or just a quick getaway, we offer various types of visit visas to cater to your unique requirements.
Competitive Pricing
At Sohail Waqas Travels Pvt Ltd., we understand the importance of competitive pricing. We work hard to offer you the best rates in the market, making your journey to Muscat affordable and accessible.

Our transparent pricing structure ensures you know exactly what you're paying for, with no hidden fees or surprises. We value your trust and satisfaction, and that's why we take pride in our budget-friendly visit visa options.
Flexible Visa Options
We understand that every traveler has unique needs. Whether you're planning a short stay or a longer visit to Muscat visit visa, we have a range of visa options to cater to your requirements. Our services include:
Tourist Visas: For those seeking to explore Muscat's picturesque landscapes and vibrant culture.
Business Visas: Tailored for professionals attending meetings, conferences, or seeking investment opportunities.
Family Visas: Perfect for families looking to reunite with their loved ones in Muscat.
Contact Us
Getting your Muscat visit visa from Pakistan has never been easier. At Sohail Waqas Travels Pvt Ltd., we are committed to providing excellent customer service and making the visa application process as smooth as possible. You can reach out to us through various channels:
Website: Visit our user-friendly website to explore our visa options, pricing details, and application procedures.
Phone: Give us a call to speak with our dedicated customer support team. We are here to answer your questions and guide you through the process.
WhatsApp: If you prefer to communicate via instant messaging, you can reach us on WhatsApp for a quick response.
Email: Feel free to send us an email with your inquiries, and we'll get back to you promptly.
Embarking on a journey to Muscat, Oman, is now within your reach, thanks to Sohail Waqas Travels Pvt Ltd. Our experience, competitive pricing, and dedication to customer satisfaction make us the top choice for obtaining your Muscat visit visa from Pakistan. Don't miss the opportunity to explore the beauty and wonders of Muscat. Contact us today, and let us help you turn your travel dreams into reality.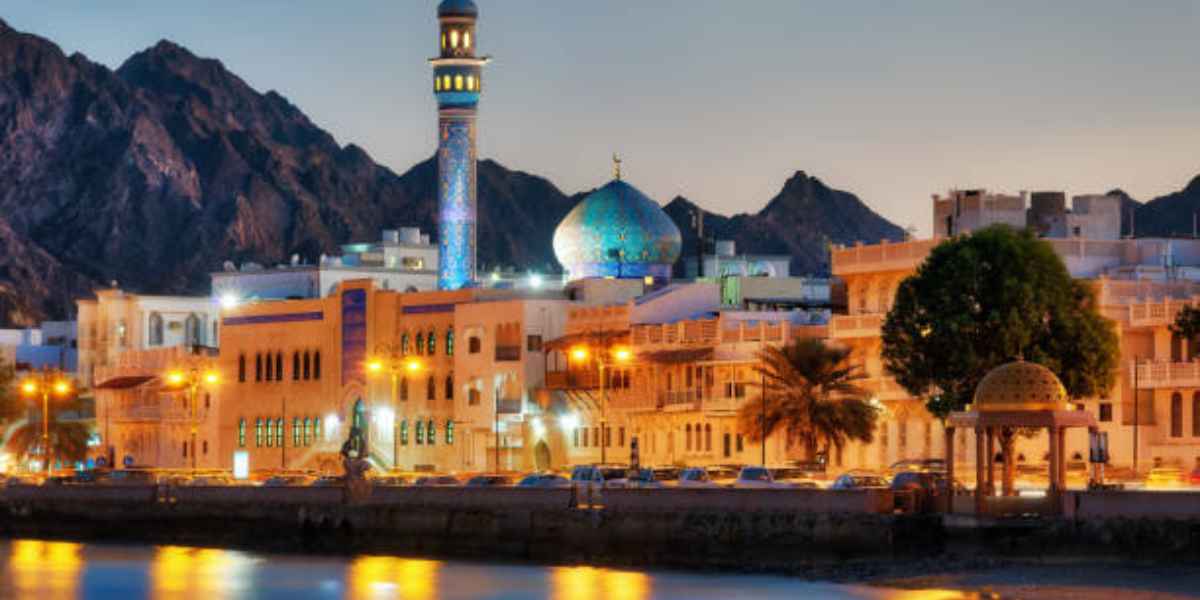 Do not hesitage to give us a call. We are an expert team and we are happy to talk to you.