Lithuania Visit Visa from Pakistan
Lithuania Visit Visa from Pakistan
Are you dreaming of exploring the enchanting landscapes, rich cultural heritage, and vibrant history of Lithuania? Sohail Waqas Travels Pvt Ltd. is your trusted partner in making this dream a reality. Our renowned travel agency is registered and dedicated to providing you with the best options and prices for obtaining a Lithuania visit visa from Pakistan.
We understand that navigating the visa application process can be daunting, but with our expert guidance and personalized service, we aim to make your journey to Lithuania hassle-free and memorable.
Why Lithuania?
Lithuania, located in the heart of the Baltic region, offers a unique blend of natural beauty and cultural diversity. From the picturesque Old Town of Vilnius to the stunning landscapes of Trakai, Lithuania promises a rich and immersive experience for travelers. Whether you're interested in history, art, or simply wish to explore unspoiled nature, Lithuania has something to offer every type of traveler.
How Sohail Waqas Travels Pvt Ltd. Can Assist You
Experienced Visa Consultants: Our dedicated team of visa consultants specializes in Lithuania visit visas. We are well-versed in the visa application process, ensuring that your application is complete, accurate, and stands the best chance of approval.
Personalized Guidance: We understand that every traveler is unique, and so are their travel plans. We provide personalized guidance, taking into account your specific requirements and preferences. We offer a tailor-made approach to ensure your Lithuania visit visa application is smooth and successful.
Affordable Options: We offer competitive prices for Lithuania visit visa services, striving to provide the best value for your money. Our transparent pricing structure ensures that you know exactly what you're paying for, with no hidden fees.
Prompt Communication: You can contact us via phone, WhatsApp, or email for confidential conversations. Our team is ready to address your queries, offer advice, and keep you updated throughout the visa application process.
Peace of Mind: With Sohail Waqas Travels Pvt Ltd., you can embark on your Lithuania journey with confidence. We take care of the paperwork, deadlines, and logistics, so you can focus on planning your exciting adventure.
Lithuania Visit Visa Process
Here is an overview of the Lithuania visit visa application process:
Eligibility Assessment: Our visa consultants will assess your eligibility for a Lithuania visit visa based on your travel purpose, documents, and financial stability.
Document Verification: We assist you in preparing and verifying all the necessary documents, including a valid passport, visa application form, travel itinerary, and financial statements.
Visa Application Submission: We ensure that your visa application is correctly filled out and submitted to the relevant authorities.
Interview Preparation: If required, we provide guidance and tips for a successful visa interview.
Visa Approval: We keep you informed about the status of your visa application and notify you as soon as it's approved.
Pre-Departure Assistance: Beyond visa assistance, we can also help you with travel bookings, accommodations, and other travel-related services to make your Lithuania visit unforgettable.
Contact Sohail Waqas Travels Pvt Ltd.
Don't let visa complexities hold you back from your Lithuania adventure. Contact us at Sohail Waqas Travels Pvt Ltd. to discuss your Lithuania visit visa requirements, get a quote, and embark on the journey of a lifetime. You can reach us via:
Phone: +923084000080
WhatsApp: +923084000080
Email: info@sohailwaqas.com
Lithuania awaits your discovery, and Sohail Waqas Travels Pvt Ltd. is here to make your travel dreams a reality. Let us be your partner in exploring this hidden gem of Europe.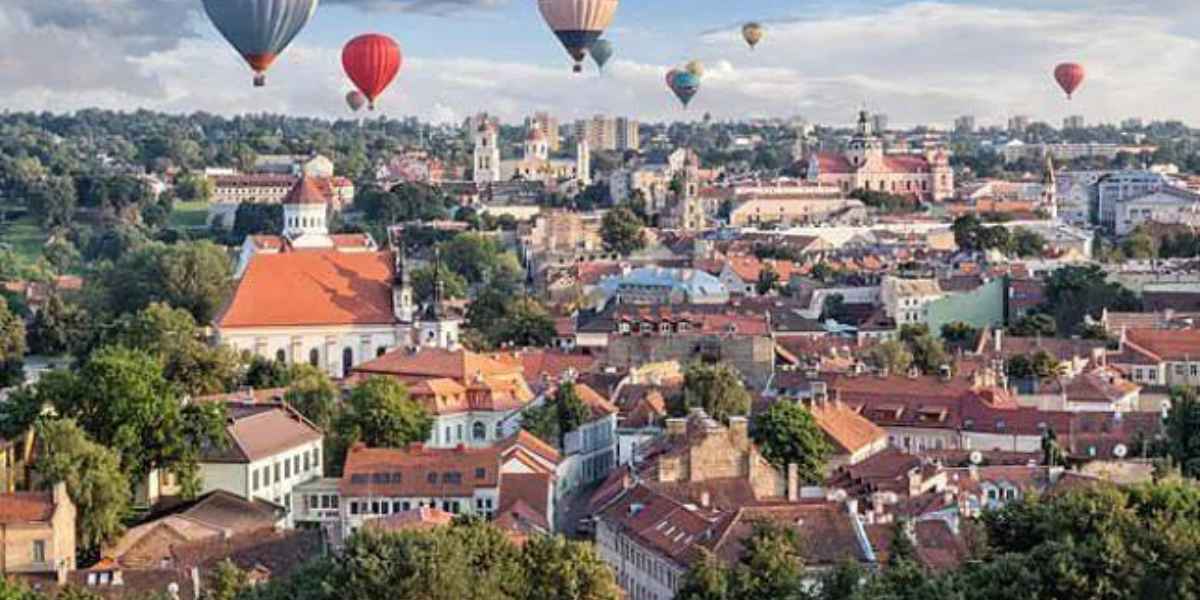 Do not hesitage to give us a call. We are an expert team and we are happy to talk to you.