Greece Visit Visa from Pakistan
Greece Visit Visa from Pakistan
Are you ready to embark on an unforgettable journey to the stunning landscapes, rich history, and vibrant culture of Greece? Look no further because Sohail Waqas Travels Pvt Ltd. is here to help you make your Greek dream a reality.
We are a registered travel agency that specializes in facilitating Greece visit visas from Pakistan, and we are committed to providing you with the best options and prices for your travel needs.
Why Greece?
Greece, with its diverse landscapes, ancient ruins, delectable cuisine, and warm Mediterranean hospitality, has long been a dream destination for travelers. Whether you're interested in exploring the historic sites of Athens, relaxing on the beautiful beaches of the Greek Islands, or savoring traditional Greek dishes like moussaka and souvlaki, Greece offers something for every traveler.
Sohail Waqas Travels Pvt Ltd.: Your Trusted Travel Partner
At Sohail Waqas Travels, we understand that obtaining a Greece visit visa can be a daunting and time-consuming process. That's why we're here to simplify the journey for you. We have a team of experienced professionals who are well-versed in visa application procedures and requirements, ensuring a smooth and hassle-free experience for our clients.
Our Services
Visa Application Assistance: We provide comprehensive assistance with the visa application process, guiding you through the required documentation and ensuring that your application is complete and error-free.
Travel Itinerary Planning: We'll help you plan your trip, offering advice on the best time to visit, must-see destinations, and personalized itineraries tailored to your interests.
Accommodation and Flights: We can assist you in finding the best accommodation options and affordable flights to suit your budget and preferences.
Travel Insurance: Ensure a worry-free journey with the right travel insurance, and we'll help you choose the best policy that suits your needs.
24/7 Support: Our dedicated support team is available round the clock to answer your questions and provide assistance whenever you need it.
Why Choose Us?
Experience: With years of experience in the travel industry, Sohail Waqas Travels Pvt Ltd. has a track record of success in assisting travelers in obtaining their Greece visit visas.
Affordable Prices: We offer competitive prices and tailor our services to meet your budget requirements.
Customer-Centric Approach: We prioritize your needs and provide personalized solutions to ensure your travel plans align with your desires.
Efficiency: Our experts streamline the visa application process, making it efficient and less time-consuming.
Confidentiality: Your privacy is of the utmost importance to us. Rest assured that your personal information will be handled with the highest level of confidentiality.
Contact Us
Ready to make your Greece visit visa application a reality? You can reach out to Sohail Waqas Travels Pvt Ltd. through various channels:
Phone Call: Contact us directly for a confidential conversation at +923084000080.
WhatsApp: Send us a message on WhatsApp at +923084000080.
Email: For inquiries and information, reach out to us via email at info@sohailwaqas.com.
Don't miss the opportunity to explore the enchanting beauty of Greece. Let Sohail Waqas Travels Pvt Ltd. be your trusted partner in turning your Greek vacation dreams into cherished memories. Get in touch with us today, and let's make your Greece visit visa application process a breeze!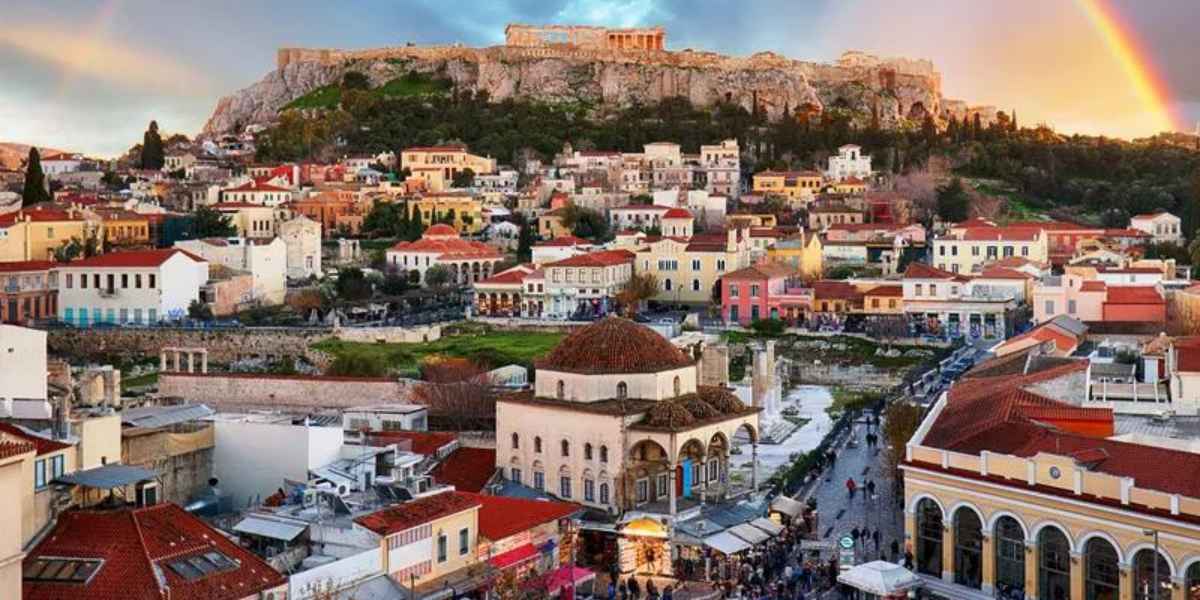 Do not hesitage to give us a call. We are an expert team and we are happy to talk to you.