Cyprus Visit Visa from Pakistan
Cyprus Visit Visa from Pakistan
Are you dreaming of a Mediterranean getaway? The picturesque island of Cyprus offers a perfect blend of culture, history, and stunning natural beauty. If you're a Pakistani citizen seeking to explore Cyprus, a visit visa is your gateway to this enchanting destination. Sohail Waqas Travels Pvt Ltd. is here to guide you through the process, ensuring a seamless and hassle-free experience.
Cyprus: A Jewel in the Mediterranean
Cyprus, nestled in the Eastern Mediterranean, boasts a rich history that dates back thousands of years. The island's unique blend of cultures and breathtaking landscapes makes it a sought-after tourist destination. From the historic city of Nicosia to the pristine beaches of Ayia Napa and the ancient ruins of Paphos, Cyprus has something for every traveler.
Why Choose Sohail Waqas Travels Pvt Ltd.?
At Sohail Waqas Travels Pvt Ltd., we understand the complexities of obtaining a visit visa. We have years of experience helping Pakistani citizens explore their dream destinations. Here's why you should choose us:
Expert Guidance
Our team of experienced travel consultants is well-versed in the intricacies of the visa application process. We will provide step-by-step guidance to ensure your application is complete and error-free.
Competitive Prices
We offer some of the best prices available for Cyprus visit visas. Our goal is to make your dream vacation affordable without compromising on the quality of service.
Convenient Communication
You can reach out to us through multiple channels for a confidential conversation. Whether you prefer a phone call, WhatsApp chat, or email, we are here to address your questions and concerns promptly.
The Cyprus Visit Visa Application Process
Obtaining a Cyprus visit visa from Pakistan involves a straightforward process, and Sohail Waqas Travels Pvt Ltd. is here to simplify it for you:
Document Preparation
Our consultants will guide you in gathering the necessary documents, which typically include your passport, visa application form, photographs, proof of financial means, and a travel itinerary.
Application Submission
We will assist you in submitting your application to the Cyprus consulate or embassy in Pakistan. Timely submission is crucial to avoid any unnecessary delays.
Visa Interview
In some cases, a visa interview may be required. We'll help you prepare for the interview to ensure you are well-prepared and confident.
Visa Issuance
Once your application is approved, you will be granted a Cyprus visit visa, allowing you to explore the island for the specified duration of your stay.
Experience Cyprus Your Way
Cyprus offers a diverse range of experiences for visitors. Whether you're interested in cultural exploration, beach relaxation, or outdoor adventures, Cyprus has it all:
Historical Sites: Explore ancient ruins, medieval castles, and museums that tell the story of Cyprus's rich history.
Beach Bliss: Cyprus is known for its pristine beaches with crystal-clear waters. Relax on the sandy shores or engage in water sports.
Nature Escapes: Discover the island's natural beauty with hiking and nature trails in the Troodos Mountains and Akamas Peninsula.
Culinary Delights: Indulge in delicious Cypriot cuisine, featuring fresh seafood, mezze, and local wines.
Vibrant Nightlife: Enjoy vibrant nightlife in cities like Ayia Napa and Limassol, with clubs, bars, and entertainment options.
Contact Sohail Waqas Travels Pvt Ltd. for Your Cyprus Visit Visa
Are you ready to embark on your Cyprus adventure? Sohail Waqas Travels Pvt Ltd. is your trusted partner for obtaining a Cyprus visit visa from Pakistan. We offer competitive prices and expert guidance to ensure your journey is smooth and memorable.
Don't let the visa application process be a barrier to your dream vacation. Reach out to us today through our website, WhatsApp, or email, and let us help you make your Cyprus travel aspirations a reality. Cyprus is waiting to enchant you with its beauty, history, and culture, so let's get started on your journey today!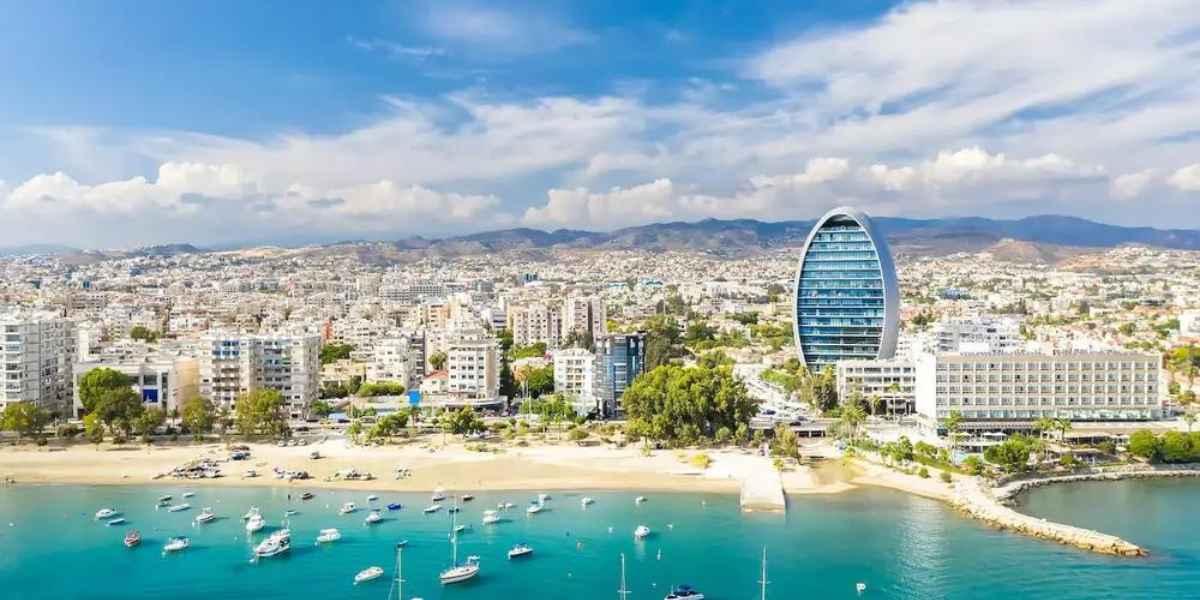 Do not hesitage to give us a call. We are an expert team and we are happy to talk to you.