Belarus Visit Visa From Pakistan
Belarus Visit Visa From Pakistan
Are you yearning for an unforgettable journey to Belarus, a hidden gem in Eastern Europe known for its rich history and stunning landscapes? Before you embark on your adventure, it's essential to understand the Belarus visit visa requirements to ensure a smooth and hassle-free experience.

At Sohail Waqas Travels Pvt Ltd., we are your trusted travel partner, committed to making your dream of visiting Belarus a reality. We offer the best options and prices, all accessible online, or you can reach out to us for a confidential conversation through phone calls, WhatsApp, or email.
Belarus Visit Visa Requirements
Belarus, with its pristine natural beauty and historical landmarks, has increasingly become a favored destination for travelers. To enter the country, you'll typically need a Belarus visit visa. Understanding the visa requirements is crucial for a successful journey.
Passport:
Ensure your passport is valid for at least six months beyond your intended departure from Belarus. It's also wise to have a couple of blank visa pages for entry and exit stamps.
Visa Application:
You can apply for a Belarus visit visa at the Embassy of the Republic of Belarus or a Consulate. Alternatively, you can apply for a visa online through the official website of the Ministry of Foreign Affairs of the Republic of Belarus. Be prepared to provide the following documents:
Visa application form: You can fill this form online and print it for submission.
Valid passport: As mentioned earlier, your passport must meet certain criteria.
Passport-sized photographs: Usually, two recent photos are required.
Travel itinerary: A detailed plan of your trip, including flight reservations, accommodation bookings, and a rough itinerary.
Travel insurance: It's advisable to have travel insurance that covers medical emergencies and other unexpected events.
Proof of financial means: You may need to show proof that you can support yourself during your stay in Belarus.
Letter of invitation: If you're visiting friends or family, they may need to provide an invitation letter. If you're traveling for business, a business partner in Belarus can send you an invitation.
Visa fee payment: Pay the visa fee as per the regulations. Keep the receipt as proof of payment.
Visa Types:
Belarus offers different types of visas, including tourist, business, and transit visas. Make sure you select the appropriate visa type based on your purpose of Belarus visit visa.
Visa Processing Time:
Visa processing times can vary, so it's essential to apply well in advance of your intended travel date. At Sohail Waqas Travels Pvt Ltd., we can help you navigate the application process and ensure you meet all the requirements, saving you time and effort.
Registration Upon Arrival:
Upon arriving in Belarus, you must register your stay with the local authorities if you plan to stay for more than five business days. Most hotels can assist with this process, but it's essential to ensure that it's done within the required timeframe.
Why Choose Sohail Waqas Travels Pvt Ltd.?
At Sohail Waqas Travels Pvt Ltd., we understand that planning an international trip can be overwhelming. Our experienced team is dedicated to providing you with a seamless experience from start to finish. Here's why you should choose us as your travel partner:
Expert Guidance: We have in-depth knowledge of visa requirements and travel regulations, ensuring your visa application is complete and accurate.
Convenience: With the option to apply for your visa online and excellent customer support, we make the process hassle-free.
Competitive Prices: We offer competitive prices for our services, allowing you to focus on enjoying your trip without breaking the bank.
Confidential Consultation: We respect your privacy and offer confidential consultation via phone calls, WhatsApp, or email, ensuring your personal information is kept secure.
Belarus is waiting to unveil its charm to you, and Sohail Waqas Travels Pvt Ltd. is here to make your journey to this beautiful country a reality. Contact us today to discover the best visa options and prices, and let's start planning your Belarus adventure together. Your dream vacation is just a click or a phone call away!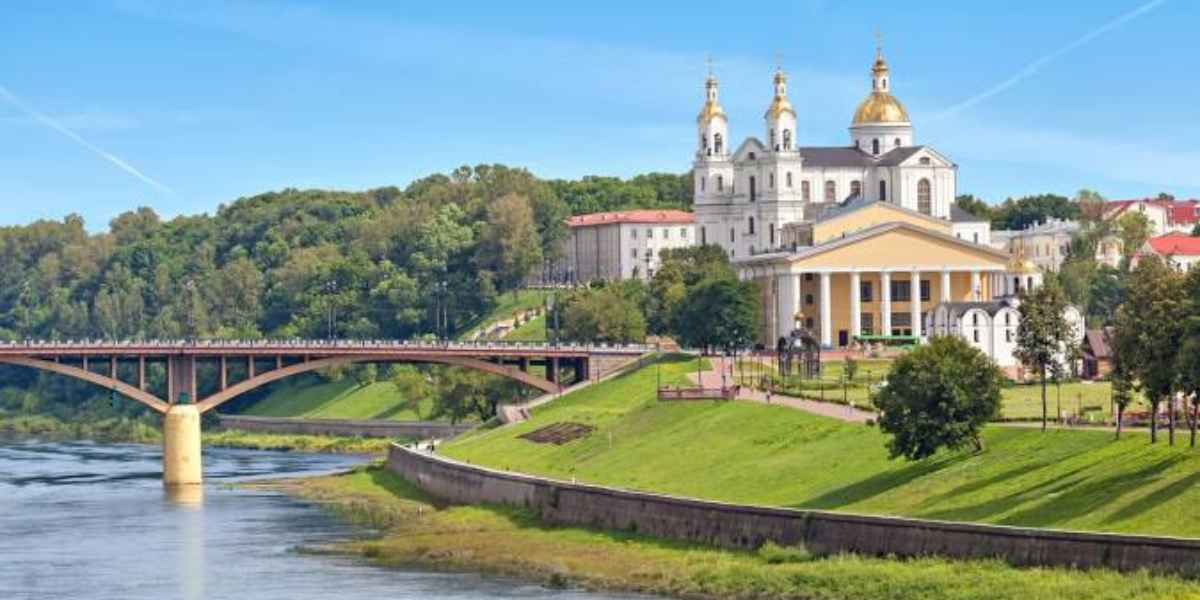 Do not hesitage to give us a call. We are an expert team and we are happy to talk to you.