Baku Visit Visa from Pakistan
Baku Visit Visa from Pakistan
Are you yearning for an adventure that combines history, culture, and breathtaking landscapes? Look no further! Sohail Waqas Travels Pvt Ltd. is here to make your dreams of visiting Baku, Azerbaijan, come true. With our extensive experience and impeccable service, we provide you with the best options and prices for obtaining a Baku visit visa from Pakistan.
Why Baku?
Baku, the vibrant capital of Azerbaijan, is a city that seamlessly blends the past and the present. Known as the "Land of Fire," Azerbaijan's rich culture, stunning architecture, and picturesque landscapes will leave you mesmerized. Whether you're a history enthusiast, a food lover, or a nature explorer, Baku has something to offer everyone.
Visa Services with Sohail Waqas Travels Pvt Ltd.
At Sohail Waqas Travels Pvt Ltd., we understand the importance of a seamless visa application process, ensuring you can focus on planning your Baku adventure. Here's how we can assist you in obtaining your Baku visit visa:
Visa Consultation: Our team of experts will provide you with comprehensive information and guidance regarding the Baku visit visa application process. We're just a phone call or WhatsApp message away, ensuring that all your queries are addressed promptly.
Visa Application Assistance: We assist you in completing and submitting your Baku visit visa application, ensuring that all necessary documents are in order. We take the hassle out of the application process, saving you time and effort.
Competitive Prices: We offer the best prices in the market, ensuring that your dream trip to Baku doesn't break the bank. Our transparent pricing policy means no hidden fees or surprises.
Fast Processing: We understand that time is of the essence. With our efficient processing, you can expect your Baku visit visa to be ready as soon as possible, so you can start planning your journey without any delays.
Reliable Support: Our customer support team is dedicated to your convenience. We are available via phone, WhatsApp, and email, ready to assist you with any questions or concerns.
The Baku Experience
Baku offers a diverse range of attractions and experiences for travelers:
Old City (Icherisheher): Discover the historic heart of Baku, with its ancient architecture, narrow streets, and charming cafes.
Flame Towers: Iconic skyscrapers that light up the Baku skyline, representing Azerbaijan's "Land of Fire" heritage.
Heydar Aliyev Center: An architectural masterpiece designed by Zaha Hadid, showcasing modern art and design.
Gobustan National Park: Explore ancient rock carvings and mud volcanoes in this UNESCO World Heritage site.
Azerbaijani Cuisine: Savor delicious local dishes like plov, dolma, and baklava at traditional Azerbaijani restaurants.
Sohail Waqas Travels Pvt Ltd. is your trusted partner in realizing your dream of visiting Baku, Azerbaijan. With our expertise, competitive pricing, and efficient visa services, you can embark on a memorable journey to explore the wonders of Baku's rich culture and history.

Contact us today for a confidential conversation and let us assist you in obtaining your Baku visit visa from Pakistan. Whether through a phone call, WhatsApp, or email, we're here to make your Baku adventure a reality. Don't miss out on this incredible opportunity to experience the magic of Baku!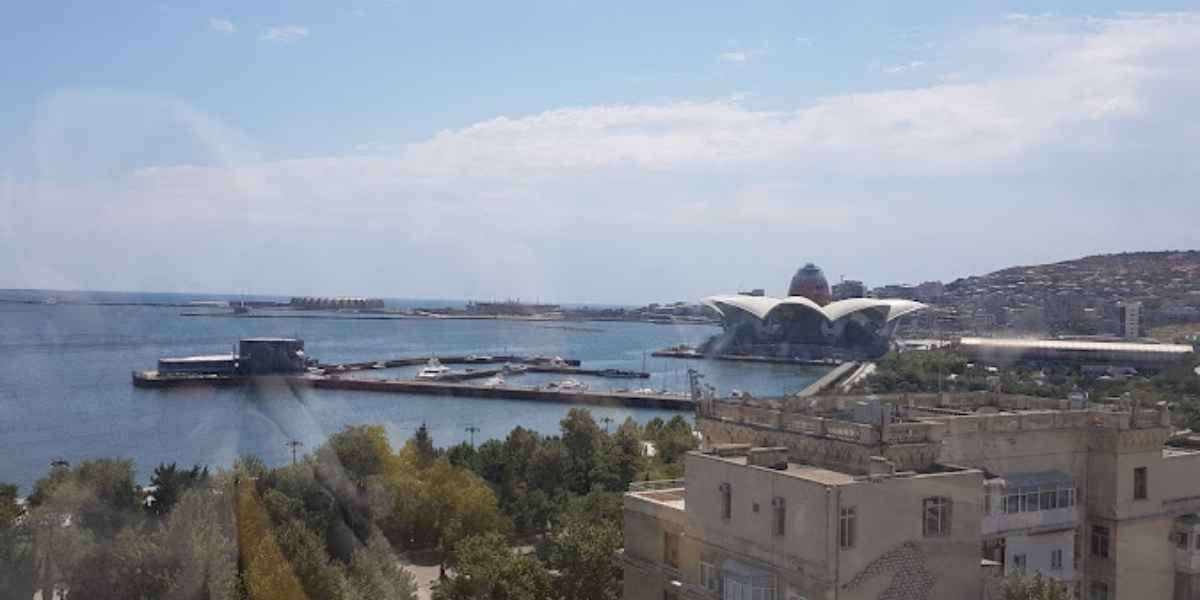 Do not hesitage to give us a call. We are an expert team and we are happy to talk to you.