Umrah Packages from Hyderabad
Umrah Packages from Hyderabad
Umrah, a pilgrimage to the holy cities of Mecca and Medina, is a spiritual journey that holds profound significance for Muslims around the world. Sohail Waqas Travels Pvt Ltd. is your trusted partner when it comes to making this sacred voyage from Hyderabad.
 With a commitment to providing unparalleled service, unbeatable prices, and an unwavering dedication to ensuring your spiritual experience is as meaningful as possible, we invite you to discover the excellence of Umrah with us.
Your Trusted Umrah Partner
Sohail Waqas Travels Pvt Ltd. is a registered travel agency that has been serving the needs of Hyderabad's Muslim community for years. Our commitment to customer satisfaction and our extensive knowledge of Umrah make us a reliable choice when planning your pilgrimage. We understand that this journey is a deeply personal and spiritual experience, and we strive to ensure that every aspect of your trip is seamless, comfortable, and memorable.
Competitive Prices and Customized Packages
At Sohail Waqas Travels Pvt Ltd., we believe that affordability should not compromise the quality of your Umrah experience. Our team works tirelessly to provide you with the best packages at the most competitive prices. We offer a range of options, including budget-friendly packages and premium packages, so you can choose the one that best suits your needs and preferences.
Seamless Booking Process
We understand that planning a journey to Mecca and Medina can be overwhelming, especially if it's your first time. Our user-friendly website offers easy access to detailed information on our Umrah packages. With just a few clicks, you can compare prices, check availability, and book your journey right from the comfort of your home. Alternatively, you can contact us directly through phone, WhatsApp, or email, and our dedicated team will assist you with the booking process.
Unmatched Customer Support
Our commitment to customer satisfaction extends beyond the booking process. Sohail Waqas Travels Pvt Ltd. provides continuous support throughout your Umrah journey. We have a 24/7 helpline to assist you with any questions or concerns that may arise during your pilgrimage. Our team is dedicated to making sure your experience is worry-free and spiritually enriching.
Safe and Secure Travel
Your safety and comfort are our top priorities. We work with trusted airlines and accommodations to ensure a secure and pleasant journey. Our team is well-versed in Umrah regulations and will guide you through the necessary procedures to make your pilgrimage as smooth as possible.
Embarking on an Umrah pilgrimage is a sacred and life-changing experience for Muslims. Sohail Waqas Travels Pvt Ltd. takes pride in being your trustworthy partner when it comes to planning your Umrah journey from Hyderabad. Our dedication to customer satisfaction, competitive prices, and a seamless booking process sets us apart as your ideal choice.
Contact us today, and let us assist you in making your Umrah journey a spiritually enriching and memorable one. Whether you prefer online booking or a confidential conversation, we are here to serve you and help you fulfill your sacred duty.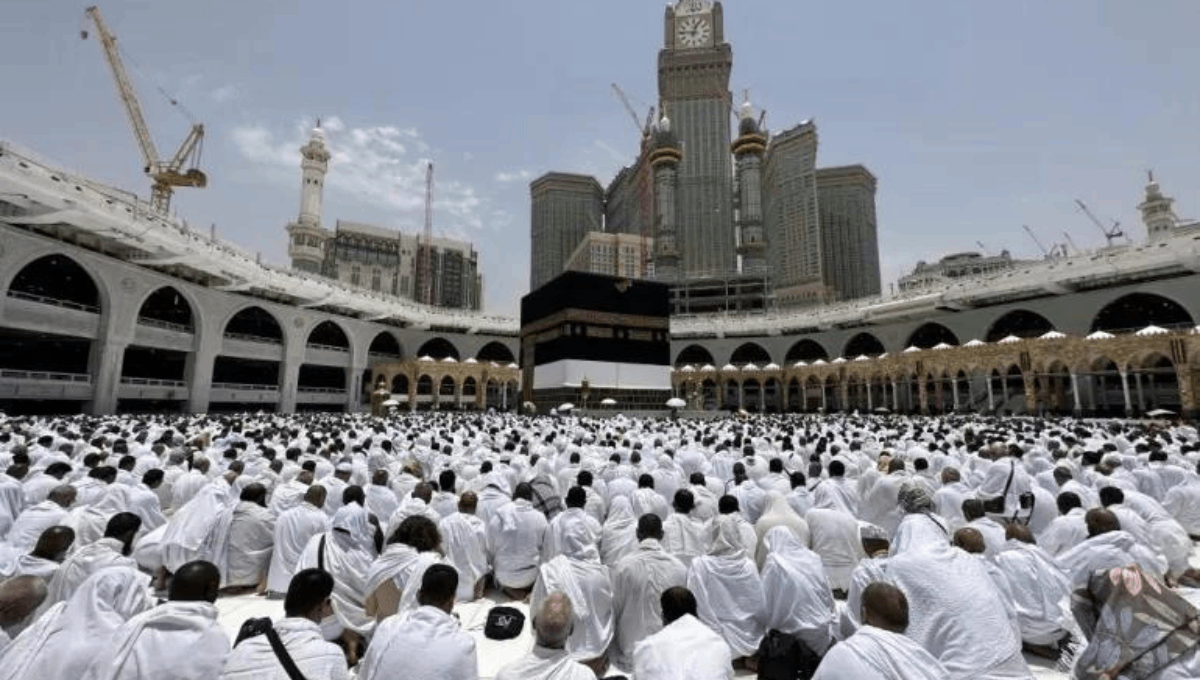 Do not hesitage to give us a call. We are an expert team and we are happy to talk to you.