Are you planning your next adventure, a family vacation, or a business trip? Look no further! Sohail Waqas Travels Pvt Ltd. is proud to introduce you to Salam Air, your premier travel companion in the world of aviation. We bring you a world of convenience, comfort, and cost-effectiveness, making your journey an experience to remember.
About Salam Air
Salam Air, the Sultanate of Oman's first low-cost carrier, has redefined the way people travel. Established in 2016, it has quickly gained a reputation for providing high-quality services at affordable prices. Salam Air is all about making your travel experience smooth and hassle-free, whether you're flying domestically or internationally. With a commitment to excellence, Salam Air has become a trusted name in the aviation industry.
Why Choose Salam Air?
Affordable Travel Options
At Sohail Waqas Travels Pvt Ltd., we understand that cost plays a significant role in your travel decisions. Salam Air offers some of the most competitive fares in the market, ensuring you get the best value for your money. With various fare classes to choose from, you can customize your journey to suit your budget and preferences.
Modern Fleet
Salam Air boasts a modern fleet of Airbus A320 aircraft, known for their reliability and passenger comfort. With spacious seating and excellent onboard services, your journey with Salam Air is designed to be a memorable one.
Convenient Destinations
Whether you're traveling for business or leisure, Salam Air connects you to a wide range of destinations, both domestically and internationally. From Oman to the world, Salam Air's expanding route network ensures you can reach your destination of choice with ease.
Exceptional In-Flight Services
Salam Air's commitment to providing exceptional in-flight services ensures that your journey is as enjoyable as your destination. From complimentary refreshments to onboard entertainment, every aspect of your travel experience is carefully designed to meet your needs and preferences.
Easy Booking Process
Booking your flights with Salam Air through Sohail Waqas Travels Pvt Ltd. is a breeze. Our user-friendly online platform allows you to search for and book your flights quickly and efficiently. Alternatively, you can contact our dedicated team via phone, WhatsApp, or email for a personalized and confidential conversation to discuss your travel needs.
The Sohail Waqas Travels Pvt Ltd. Advantage
As a registered travel agency, Sohail Waqas Travels Pvt Ltd. is committed to providing you with the best options and prices for your journey. We understand that each traveler is unique, and our experienced team is ready to tailor your travel arrangements to meet your specific requirements.
When you choose to book your Salam Air flights through us, you gain access to a wealth of benefits, including:
Expert travel advice and assistance.
Exclusive deals and discounts.
Comprehensive travel itineraries.
Assistance with visa and documentation.
Contact Us Today
Don't leave your travel plans to chance; choose Salam Air as your travel partner and Sohail Waqas Travels Pvt Ltd. as your trusted intermediary. Contact us today via our website, phone, WhatsApp, or email for a confidential conversation about your travel needs. We're here to ensure that your journey is a seamless and enjoyable experience from start to finish.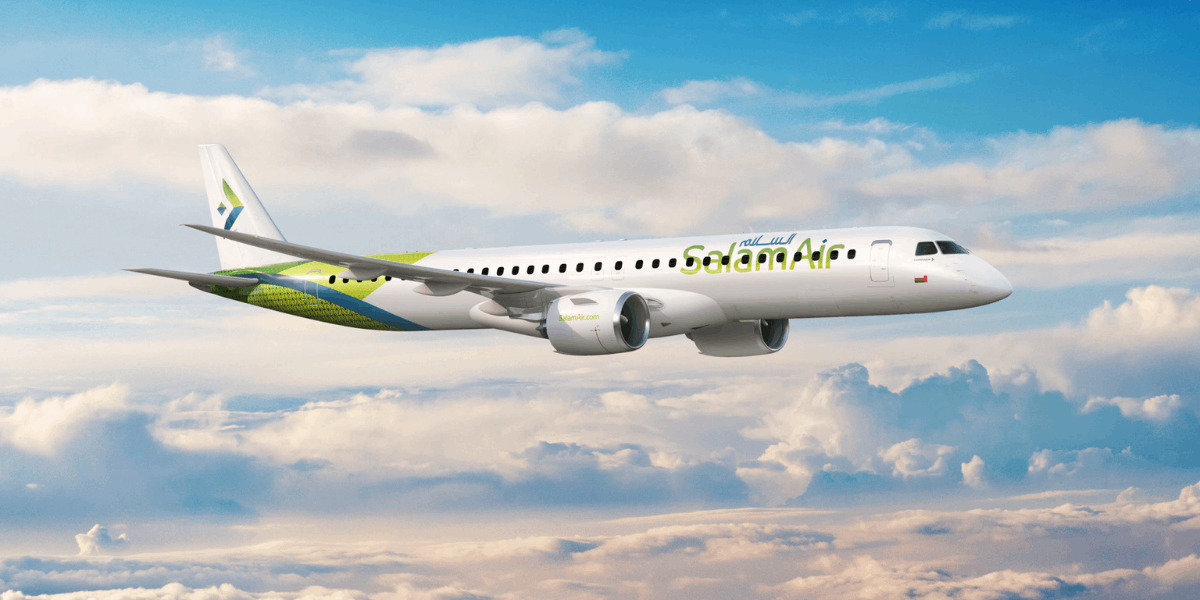 Do not hesitage to give us a call. We are an expert team and we are happy to talk to you.