In a world where travel has become an integral part of our lives, choosing the right airline is crucial to ensuring a seamless and enjoyable journey. One airline that stands out in the Middle East is Iraqi Airways, and at Sohail Waqas Travels Pvt Ltd., we're proud to introduce you to the best options and prices when it comes to traveling with this reputable carrier. Discover the beauty of Iraq and beyond with Iraqi Airways, where your adventure begins.
The Legacy of Iraqi Airways
Iraqi Airways is Iraq's national carrier and boasts a rich history that dates back to 1945. Over the decades, it has evolved to become a reliable choice for both domestic and international travelers. Today, Iraqi Airways operates a modern fleet of aircraft, offering a high level of comfort and safety to passengers.
Why Choose Iraqi Airways?
Extensive Route Network: Iraqi Airways provides excellent connectivity to numerous destinations across the Middle East and beyond. Whether you're traveling for business or pleasure, you'll find a flight that suits your needs.
Competitive Prices: At Sohail Waqas Travels Pvt Ltd., we understand that budget plays a significant role in travel decisions. That's why we offer the best prices for Iraqi Airways flights. Our commitment is to provide you with affordability without compromising on quality.
Outstanding Customer Service: Iraqi Airways places a strong emphasis on customer satisfaction, and our team at Sohail Waqas Travels Pvt Ltd. is dedicated to making your experience even more exceptional. Feel free to contact us for personalized assistance, and we'll ensure your journey is smooth from start to finish.
Modern Fleet and Safety: Iraqi Airways has invested in a modern fleet, ensuring you have a comfortable and secure flight. Safety is a top priority for the airline, and their commitment to maintaining international safety standards is unwavering.
Discover Iraq: Iraqi Airways opens the door to explore the rich history and culture of Iraq. Whether you're interested in ancient archaeological sites or the vibrant markets, this airline will take you there.
Booking Your Iraqi Airways Flight
Booking your Iraqi Airways flight has never been easier. At Sohail Waqas Travels Pvt Ltd., we offer a variety of booking options to suit your preferences:
Online Booking: Visit our user-friendly website to search for the best Iraqi Airways flights. Our online platform allows you to compare prices, choose your preferred itinerary, and make secure payments.
Contact Us: For a more personalized experience, you can contact us via phone, WhatsApp, or email. Our friendly and experienced travel experts will help you find the best options and assist with any special requirements.
Traveling with Iraqi Airways through Sohail Waqas Travels Pvt Ltd. is your gateway to unforgettable journeys. Whether you're visiting Iraq or exploring other international destinations, we ensure you enjoy competitive prices, exceptional customer service, and a safe and comfortable flight experience.

Book your Iraqi Airways flight with us and embark on your next adventure with confidence. Contact us today to start planning your dream trip.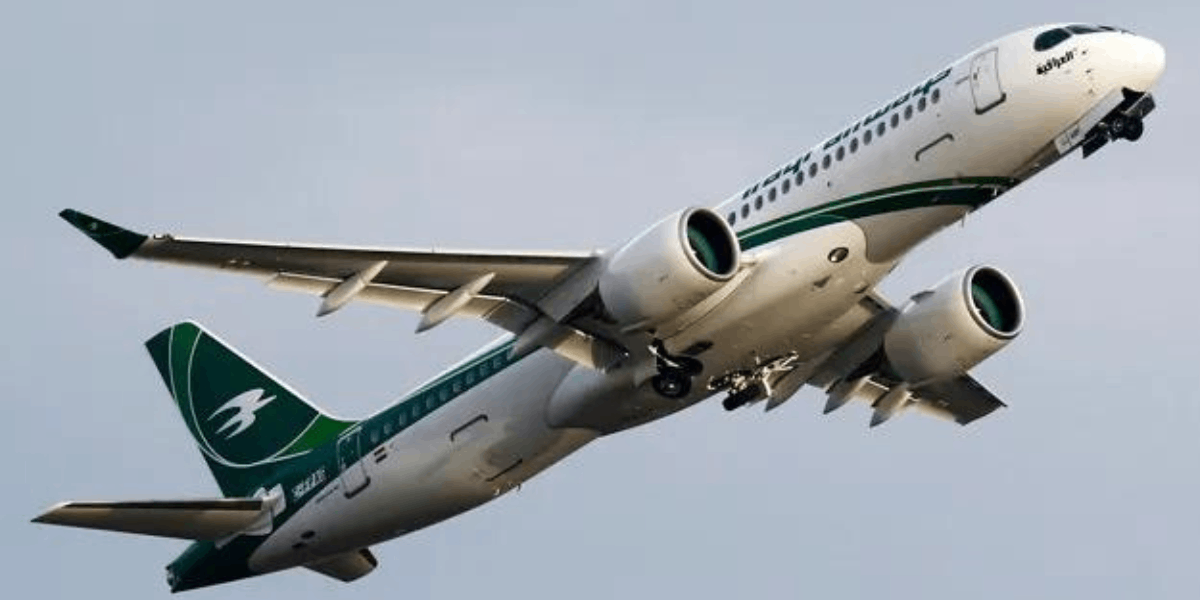 Do not hesitage to give us a call. We are an expert team and we are happy to talk to you.