In the dynamic world of travel and exploration, one airline stands out for its commitment to delivering world-class services and unforgettable experiences – Etihad Airways. As Sohail Waqas Travels Pvt Ltd., we are proud to be associated with this renowned airline, offering you the best options and prices to make your journey seamless and extraordinary.

Whether you're planning a family vacation, a romantic getaway, a business trip, or an adventure of a lifetime, Etihad Airways ensures that your travels are as exceptional as the destinations themselves.
About Etihad Airways
Etihad Airways, the national airline of the United Arab Emirates, is a name synonymous with luxury, innovation, and excellence in the aviation industry. Since its inception in 2003, the airline has rapidly evolved to become one of the leading carriers worldwide, renowned for its commitment to quality service and customer satisfaction.
The Etihad Experience
Unmatched Comfort: When you choose Etihad Airways, you embark on a journey of unparalleled comfort. From the moment you step on board, you'll experience spacious seating, fine dining, and attentive service that ensures you arrive at your destination relaxed and rejuvenated.
The Residence: For those seeking the epitome of luxury in the skies, Etihad's "The Residence" offers a private three-room suite, complete with a living room, bedroom, and an en-suite bathroom, along with a dedicated butler. It's an experience that redefines air travel.
Premium Lounges: Etihad Airways offers some of the world's most exclusive lounges, designed to provide a peaceful and luxurious pre-flight experience. Savor gourmet cuisine, relax in comfortable seating, and enjoy personalized services.
Innovative Entertainment: Stay entertained throughout your journey with Etihad's extensive collection of movies, music, TV shows, and interactive games on your personal screen. The airline ensures you have plenty to keep you engaged during your flight.
Culinary Excellence: Etihad's culinary team is dedicated to creating delectable inflight dining experiences. From multi-course meals to a la carte options, you'll savor a variety of international flavors at 35,000 feet.
Efficient Connectivity
With Etihad Airways, the world is at your fingertips. The airline operates a vast network of routes that spans the globe, ensuring that you can reach your dream destination with ease. As a traveler, this means greater flexibility and convenience when planning your trips. From Abu Dhabi, Etihad's hub, you can connect to over 80 destinations across the Middle East, Asia, Africa, Europe, and the Americas.
Sohail Waqas Travels Pvt Ltd.: Your Trusted Partner
At Sohail Waqas Travels Pvt Ltd., we understand that planning a journey can be a daunting task. That's why we are here to assist you in making the right choices when it comes to Etihad Airways. We take pride in offering the best options and prices available. Whether you prefer to book online through our user-friendly platform or want to engage in a more personalized conversation, we are ready to assist you.
Our team of experienced travel experts is just a phone call, WhatsApp message, or email away. We take care of every detail, ensuring that your trip is seamless, comfortable, and memorable. With a commitment to excellence, we aim to create unforgettable travel experiences for our clients.
Etihad Airways is not just an airline; it's a gateway to extraordinary journeys filled with comfort, luxury, and exploration. As your trusted partner, Sohail Waqas Travels Pvt Ltd. is dedicated to ensuring that your travel experience is nothing short of exceptional.

Whether you're planning your next adventure or a crucial business trip, choose Etihad Airways and let us guide you to a world of limitless possibilities.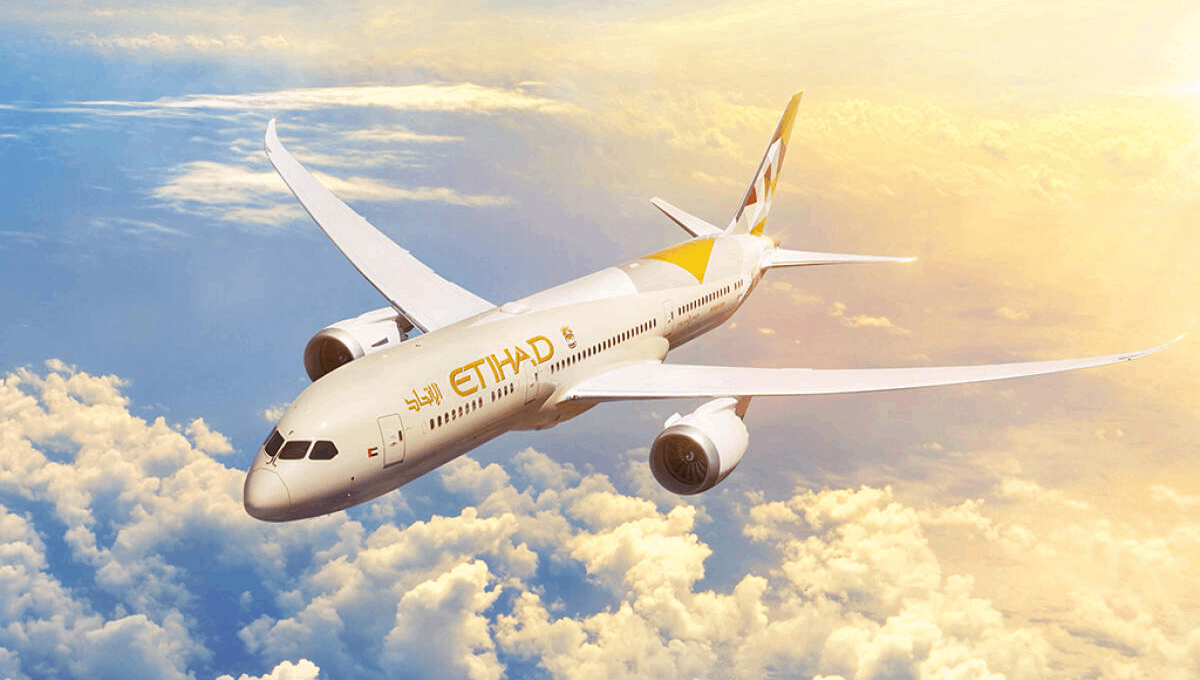 Do not hesitage to give us a call. We are an expert team and we are happy to talk to you.