Sohail Waqas Travels Pvt Ltd. takes pride in offering exceptional travel services that cater to your diverse needs. We understand that choosing the right airline can make a significant difference in your travel experience.
 That's why we're excited to introduce you to AIR ARABIA, a remarkable airline that has been making waves in the aviation industry. With Sohail Waqas Travels, you can explore the world with confidence, knowing you have the best options and prices at your fingertips.
AIR ARABIA: Redefining Air Travel
AIR ARABIA is a renowned low-cost airline that has gained a reputation for its commitment to safety, efficiency, and affordability. It operates from its main hub in Sharjah, United Arab Emirates, and has been connecting people to exciting destinations across the Middle East, Asia, Europe, and North Africa.
 Whether you're planning a business trip, a family vacation, or a solo adventure, AIR ARABIA offers a wide range of services to ensure a comfortable and enjoyable journey.
Unbeatable Prices
At Sohail Waqas Travels, we understand that budget is a significant consideration when planning your travel. That's why we're thrilled to offer AIR ARABIA's wallet-friendly fares. With competitive pricing and an array of travel options, we make it possible for you to explore your dream destinations without breaking the bank.
Exceptional Services
AIR ARABIA takes pride in providing passengers with top-notch services, from comfortable seating and in-flight entertainment to delicious meals and a generous baggage allowance. When you choose AIR ARABIA, you can relax knowing that your journey is in safe hands. Sohail Waqas Travels ensures you have access to the latest information and services, so your travel experience is seamless and enjoyable.
Extensive Route Network
One of the advantages of flying with AIR ARABIA is its extensive route network. With destinations spanning across multiple continents, you have the opportunity to explore some of the world's most captivating cities. From the cultural riches of Marrakech to the stunning beaches of Phuket, AIR ARABIA has your dream destinations covered.
Book with Sohail Waqas Travels
Booking your AIR ARABIA flights through Sohail Waqas Travels Pvt Ltd. offers several advantages:
Expert Guidance: Our experienced travel experts are available to assist you in making informed decisions regarding your travel itinerary, allowing you to make the most of your journey.
Tailored Packages: We understand that each traveler has unique preferences and requirements. We work with you to create customized travel packages that suit your needs and desires.
Competitive Prices: As a registered travel agency, we have access to exclusive deals and promotions, ensuring that you get the best value for your money.
Convenient Communication: Reach out to us via phone, WhatsApp, or email for personalized and confidential assistance. We're here to address your questions and concerns, making your travel experience hassle-free.
Sohail Waqas Travels Pvt Ltd. is committed to providing you with the best travel options, and AIR ARABIA is no exception. By choosing AIR ARABIA, you'll embark on a journey that combines affordability, comfort, and convenience. Trust us to make your travel dreams a reality. 
Whether you're planning a business trip, a family vacation, or a solo adventure, let AIR ARABIA and Sohail Waqas Travels be your partners in exploration. Contact us today to discover more about our services and take your first step towards unforgettable travel experiences.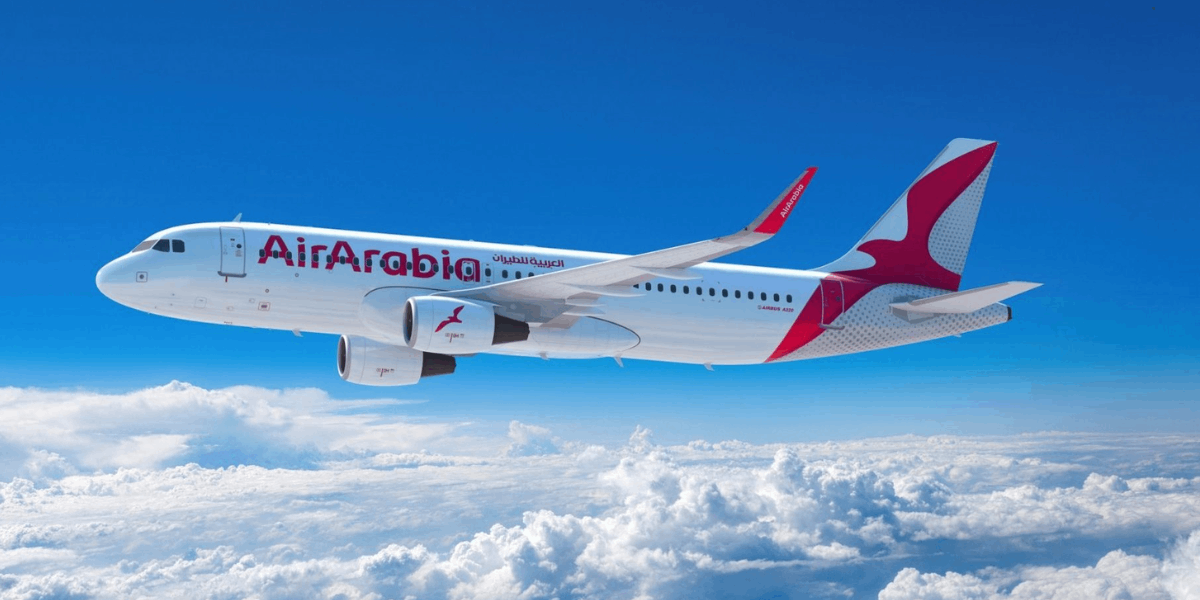 Do not hesitage to give us a call. We are an expert team and we are happy to talk to you.